Free shifts at Indoor ice rink
Pyhäjoki municipality's Leisure office offers free skating shifts for children, youth, families and public skating, with and without sticks.
Please, use a helmet when skating.
Upstairs in ice rink there is a second hand shop for used skates and some kids skates to borrow.
Free shifts marked in green: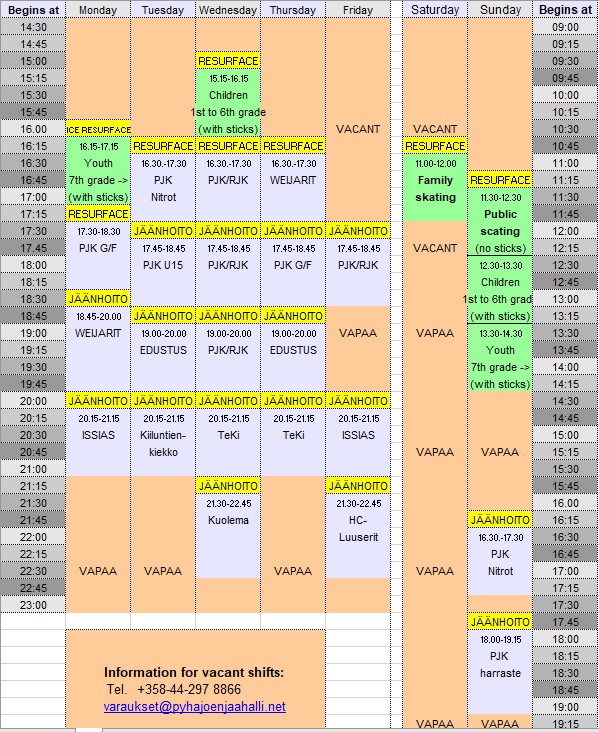 More information at Leisure office's website