Material
Some older books, magazines and CD's are in storage, where the staff will retrieve the material when needed. You can also go and search around yourself. Go ahead and ask!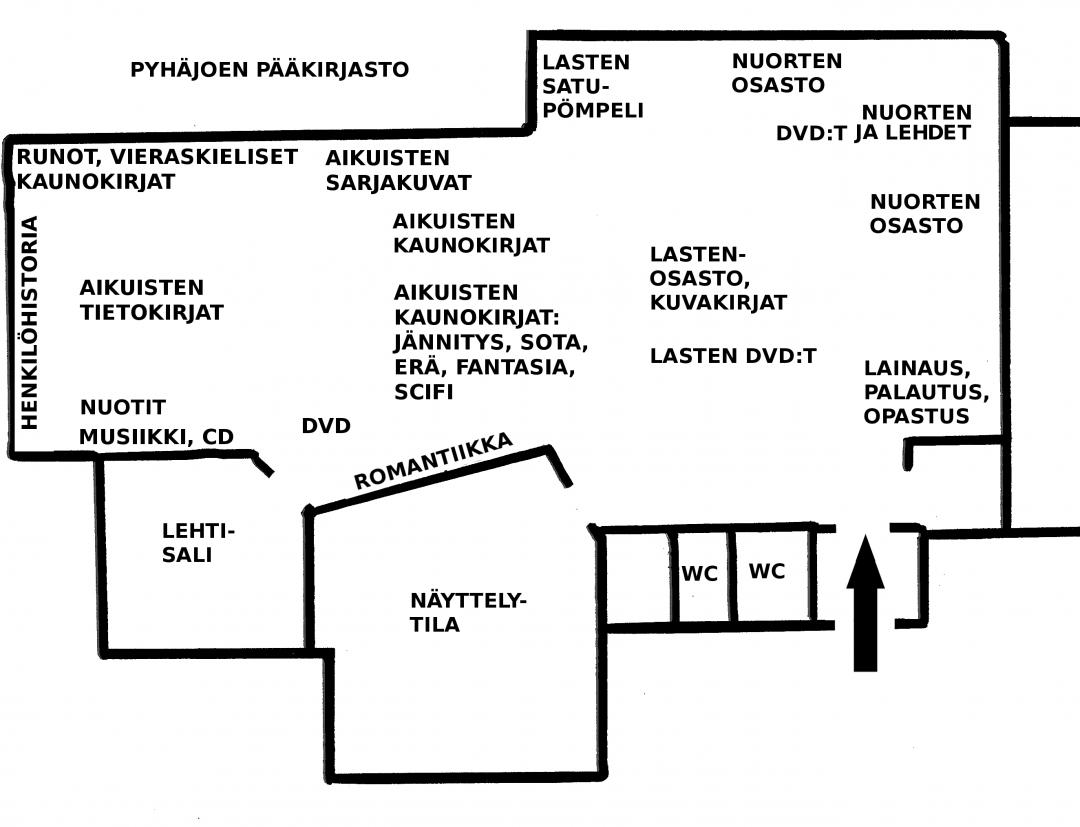 Interlibrary Loans
We can loan the book, CD or DVD from the other library if it can't be found in our or in other OUTI Library. The fee is usually 1€ per item. 
Magazines 
A list of subscriptions 2020 (pdf)
Reading Diploma
The reading diploma inspires children and youth to read. A goal is to also inspire those, who don't read at all or who read very little. Before everything, with the reading diploma, we want to bring the reader joy and positive experiences and thus develop a continuing reading hobby.
1-2 -grades booklist (pdf)
3-4 -grades booklist (pdf)
5-6 -grades booklist (pdf)
7-grade booklist (pdf)
8 -grade booklist (pdf)
9 -grade booklist (pdf)
Pyhäjoki Collection
Pyhäjoki Collection consists of books written by those who were born in Pyhäjoki or by those who lived in Pyhäjoki. As a curiosity, has been also preserved some leaflets and brochures. The borrowable Pyhäjoki Collection is located at the back of the library.
Digitalized books and newspaper clippings about Pyhäjoki can be found in digi.kirjastot.fi service.
Other Services
4 client computers
Wireless Internet
The digitalization of VHS to DVD as a self-service
The reading possibility of microfilms
Library Store which sells local books, postcards and other souvenirs and gifts
Contact Information
Pyhäjoki Main Library
Address: Ruukintie 1, 86100 Pyhäjoki
Email: kirjasto [at] pyhajoki.fi
A map link to the main library

Customer Service: +358 40 359 6171
Information Service / Remote Service: +358 40 359 6172
Librarian marja.haataja [at] pyhajoki.fi (Marja Haataja), +358 40 359 6172
Librarian piia.hanninen [at] pyhajoki.fi (Piia Hänninen), +358 40 359 6172
Chief Librarian heikki.lahnaoja [at] pyhajoki.fi (Heikki Lahnaoja), +358 40 359 6170
Pirttikoski Library
At Pirttikoski School; Pirttikoskentie 585, Pirttikoski