Ollinmäki Gym offers a versatile setting for gym training.
You can use the gym by redeeming a pass (20 euros), and by paying for the season you want.
Payment instructions and season ticket price list can be found here.
The gym is open to those who have redeemed the badget on Mon-Sun 05:00-23:00, except Tue 10:00-14:00, Wed 13:30-14:30, Thu 10:00-12:00 + 17:00-18:00 and Fri 12:00-14:00.

Note! If you go to the gym with a friend, he/she has to pay his own season card in the gym! We do spot checks and remove extra people from the hall. Abuse can also result as denied access to the gym.
Free gym shifts:
For seniors and the unemployed (Contact leisure activity 0403596104)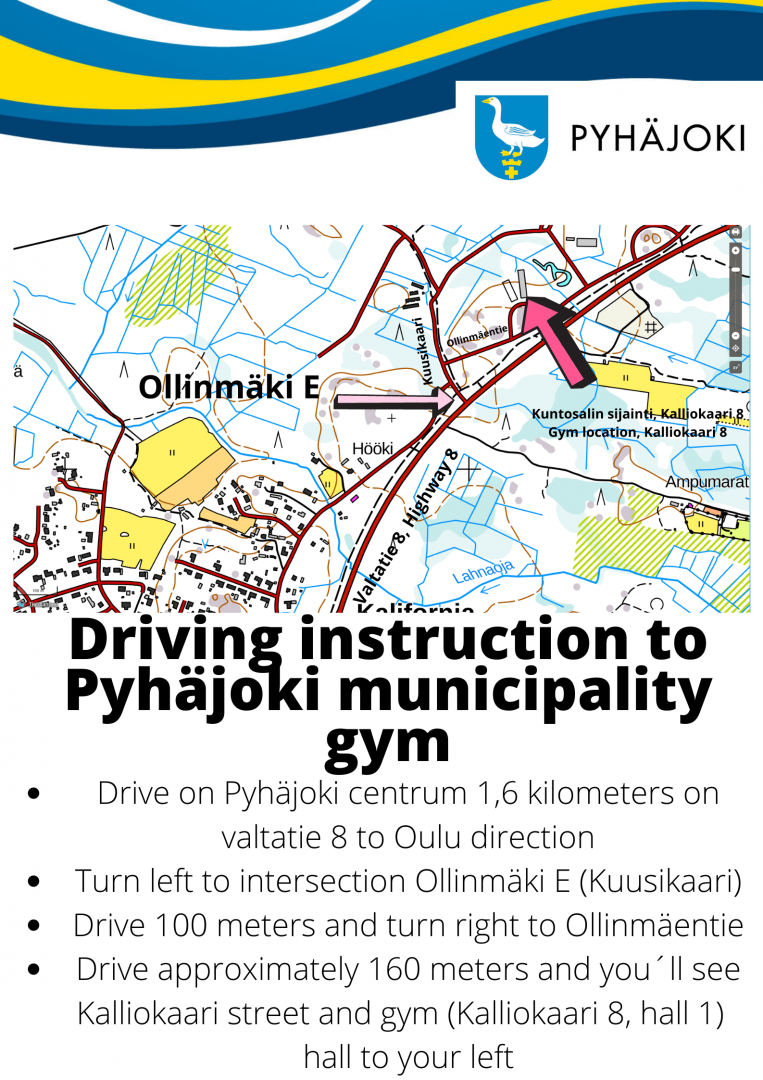 Address: 
Kalliokaari 8, 86100 Pyhäjoki
1 hall (first door after the gate)