Sports Hall - Monitoimitalo
Pyhäjoki Sports Hall - Monitoimitalo is in conjunction with Saari School, Koulutie 7. "Monikkari" has an exercise hall split into three blocks, a diverse gym, and a stage with mirrors.
Opened 1.6.2020 - customers must wash their hands
and keep a safe distance to prevent the spread of viruses.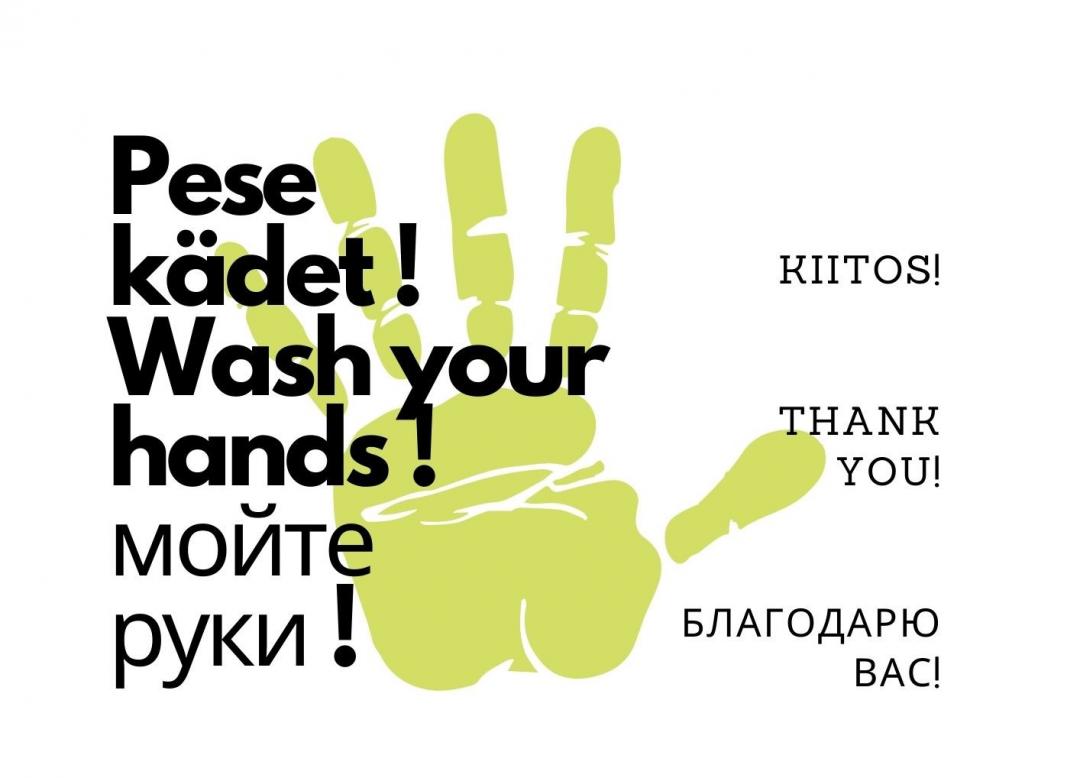 You can become a user of the Sports Hall by claiming an electrical pass token. The changes to availability and events will be announced primarily on our website, the Sports Hall door and on the Kuulumiset-newspaper as well as through the online reservation calendar. Familiarise yourself with the Sports Hall's rules, which have been given as an attachment at the bottom of this page.
Pass Token to the Sports Hall and Yppäri School's Gym
A person who has reserved a shift or a user of the gym claims a pass token for electronic passage surveillance from the City Hall's information counter for a 10 € deposit. Please, remember to return the used token to the counter. In case of payment to a bank account, instructions can be found below.
The Sports Hall's electronic passage surveillance and cash register functions have been centralized to the municipality hall info and the Leisure Activity Services office.
Municipality hall's Information desk open during business days 9-11 and 12-15.
During other times, contact our Leisure Activity Instructor or our Exercise Instructor. We answer phone calls and messages during duty time.
Gym
You can use the gym by claiming a pass token and by paying according to the season by the instructions.
Gym open to token claimants during Mon-Sun at 6:05-22:00.
During other times passing through the Sports hall will trigger the alarm!
Familiarise yourself first with the Sports Hall's Rescue Plan and acknowledge it after reading.
Free Gym Shifts
For the young at times 16:00-17:30
For seniors and the unemployed on Tuesdays at 9:00-11:00 and Thursdays at 13:00-15:00
Ladies' Gym Shift
Gym Prices
One time payment 4 € or seasonal tickets
1 month / 15 €
2 months / 28 €
3 months / 40 €
4 months / 50 €
5 months / 60 €
6 months / 70 €
Unemployed, students and pensioners at half price. Youth (under 16-years) for free. See also Senior Pass.

A season pass is personal and signed, it's expiring date is counted from the day of purchase. The pass tokens expiring date will be updated for a recepit at the municipality halls information desk or at the Leisure Activity Office. Users sign their visit at the gym into the notebook at the gym for statistics. Familiarise yourself with the Rescue Plan Website as well as the Rescue Plan Website's Instruction File. Acknowledge the plan when read.
Block Shifts
To reserve a block at the Sports Hall, sign in to the ònline reservation system Julius.
Checking free times and booking shifts is easy through Julius-Reservation Calendar
Contact info [at] pyhajoki.fi (Info), vapaa-aikatoimi [at] pyhajoki.fi (Leisure Activity Office) or the juho.lankila [at] pyhajoki.fi (ICT-Specialist) upon issues with the Reservation Calendar.
Section Pricing
1 block 6 € / hour
all 3 blocks 15 € / hour
juniors enter with half price
Querying for Regular Shifts
School years regular shifts are available for applications during summer and granted shifts are available from the beginning of September.
We will inform about application times.
Payment Instructions
Receiver: The municipality of Pyhäjoki
To account: FI05 5381 1720 0034 13 OKOYFIHH
Reference Number: 2020 73110
OR message: name and paid activity time (e.g. 1 month gym + token deposit)
1) Pay the desired activity time according to the pricing table
(+ token deposit)
2) Message info [at] pyhajoki.fi or vapaa-aikatoimi [at] pyhajoki.fi
Tel. +358 40 359 6104
announce the date, when you want the token to come into effect

the amount of months that you paid for
your name and phone number
refer your payment address
WARNING!
Prepare for a few days of processing time. During holidays we don't activate tokens, so anticipate the renewal of a token in advance.
A token can be renewed in advance. The renewed use time will step into effect once the old one has expired. Payments by Smartum, ePassi and Edenred at municipality hall information desk or the Leisure Activity Office.
Contact Information
Sports Hall's Online Reservation Calendar
Reservation Calendar's Instructions
info [at] pyhajoki.fi (Municipality Hall Information Desk)
Tel. +358 40 359 6000
vapaa-aikatoimi [at] pyhajoki.fi (Leisure Activity Office)
Tel. +358 40 359 6104
Tel. +358 40 359 6107
juho.lankila [at] pyhajoki.fi (ICT-Specialist)
Tel. +358 40 359 6004
Serving
Estate Maintenance
Tel. +358 40 359 6055